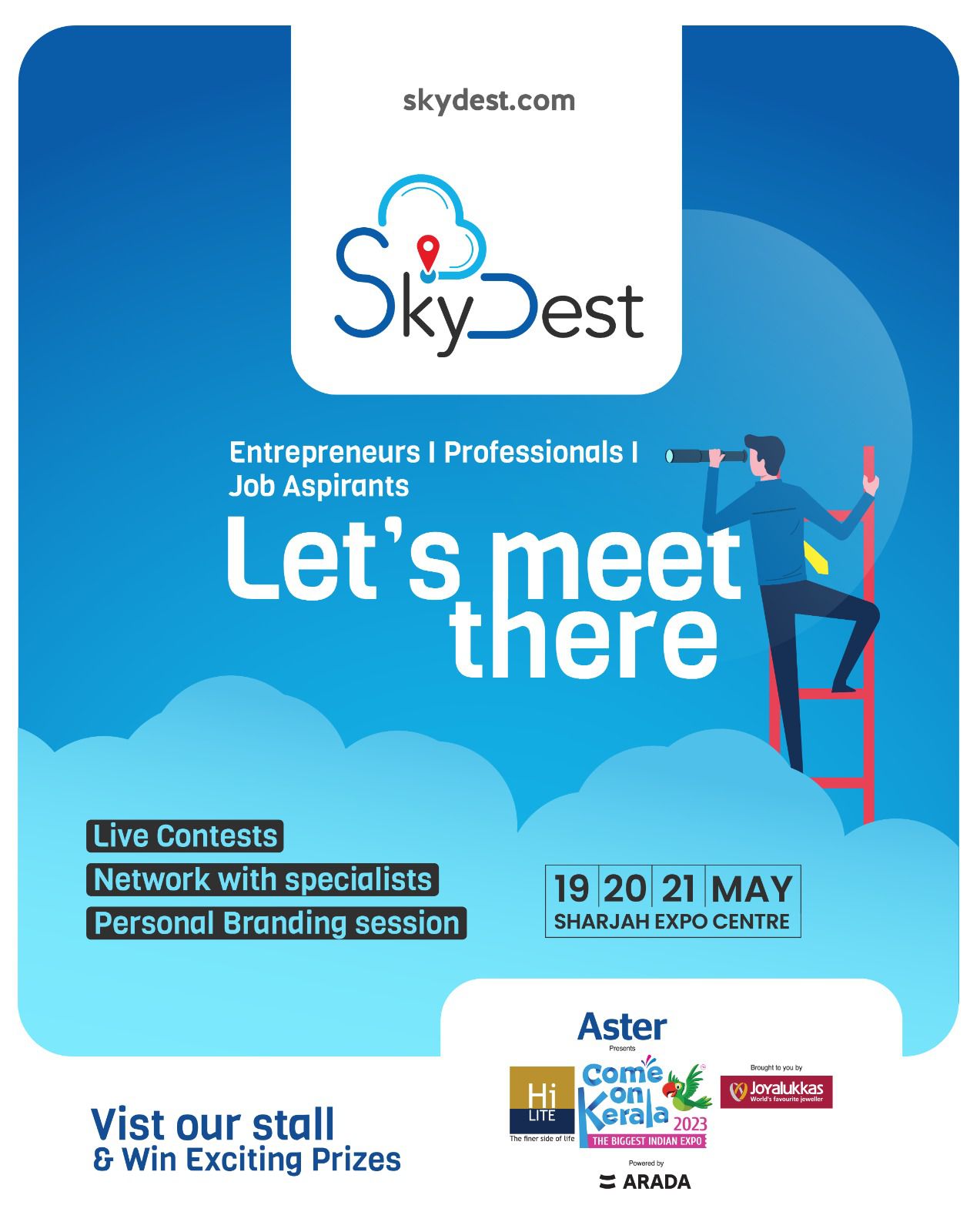 We at SkyDest welcome all entrepreneurs, professionals & job aspirants to visit our stall in Come on Kerala 2023 on 19th , 20th & 21st of May 2023 at Sharjah Expo Centre
This will be a great opportunity for Job providers as well as Job aspirants to enlighten themselves on the new market trends and to explore and empower with SkyDest.
We are excited to announce that there will be live contests, special offers and lots of attractive prizes to be won during this 3 day international exhibition !!!
Stay tuned for more info😊
Visit Our Stall !
Hurry up ! Don't miss the chance
📍 Sharjah Expo Center
🗓 19 | 20 | 21 May 2023