Welcome to the New World!
SkyDest FZE is a UAE-based platform, to explore job opportunities, develop skills and to enhance your portfolio to the next best level.
And if you are an Employer, then we've got solutions for you too....
Easier, Simpler and Faster ways to slove all your Mathematical Problems.

3 Hours session with a nominal fee of AED 50
Hurry up !!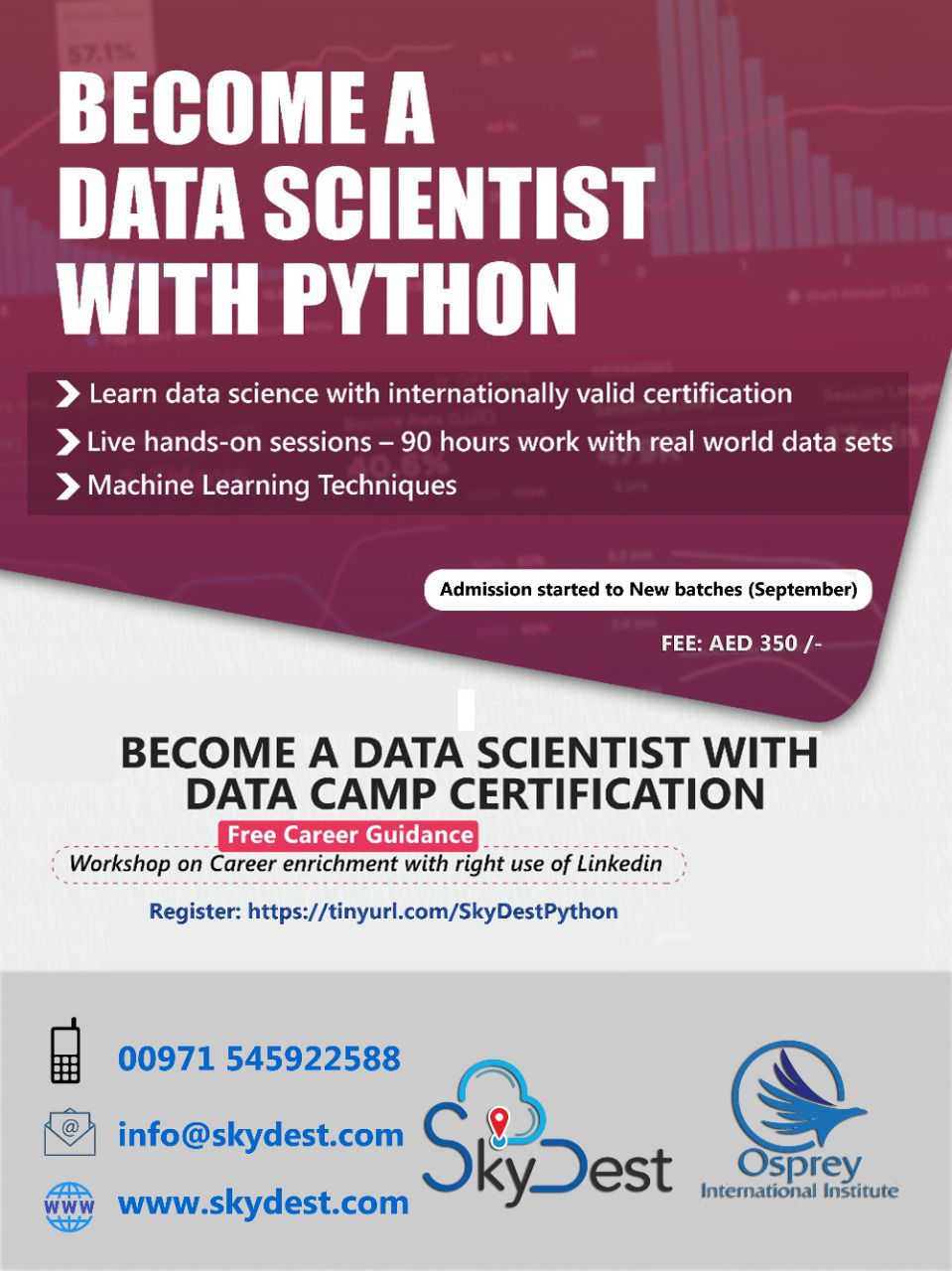 BECOME A DATA SCIENTIST WITH PYTHON
Gain the career-building Python skills you need to succeed as a data scientist.
No prior coding experience required.
Register: https://tinyurl.com/SkyDestPython