Welcome to the New World!
SkyDest FZE is a UAE-based platform, to explore job opportunities, develop skills and to enhance your portfolio to the next best level.
And if you are an Employer, then we've got solutions for you too....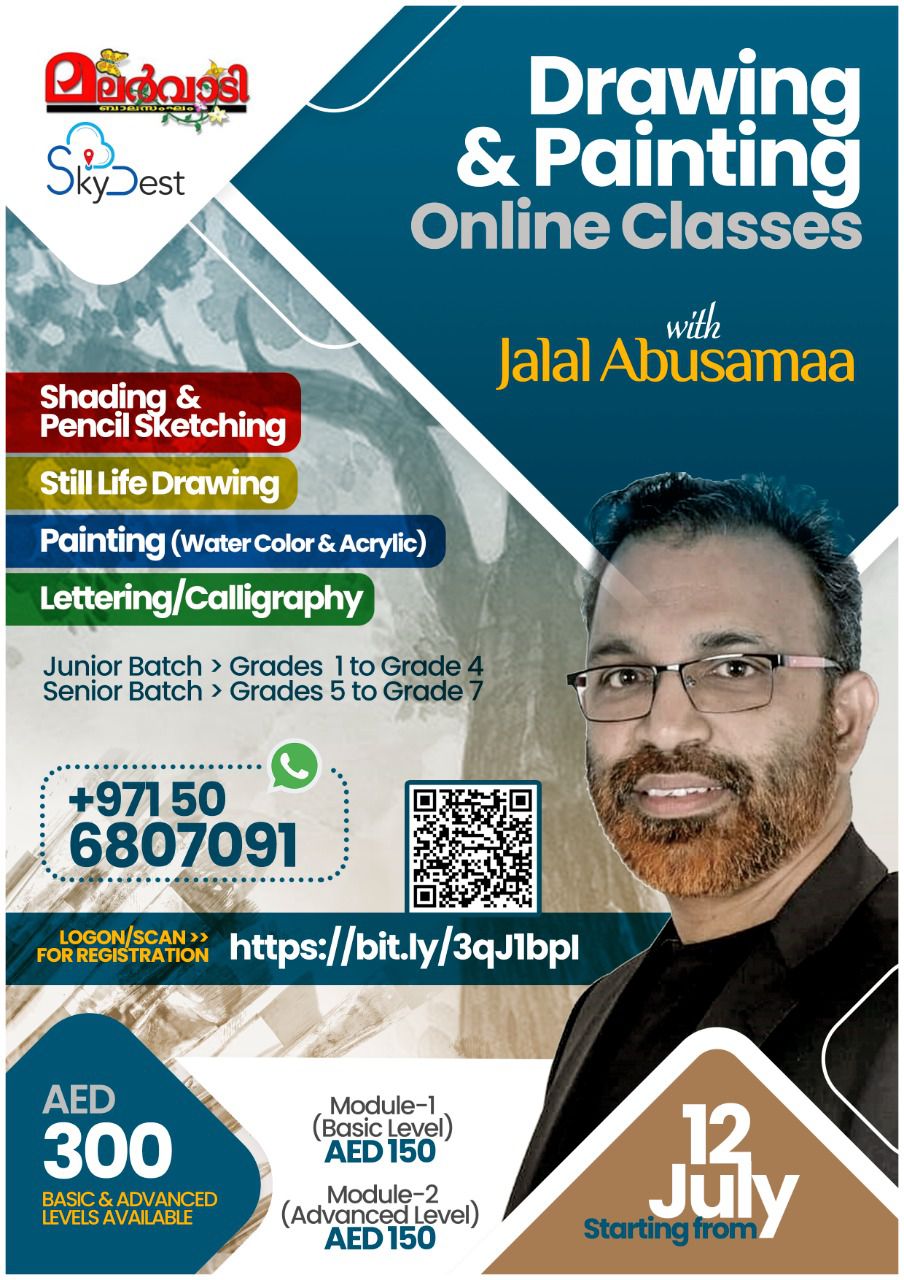 Drawing & Painting Online Classes

Module 1: Basic Level
Duration : 3 Months (Weekly 1 Hour)
Fee : 150 AED

Module 2: Advanced Level
Duration : 3 Months (Weekly 1 Hour)
Fee : 150 AED

Total Duration: 6 Months (Jul 2021 - Dec 2021)
Total Course Fee: 300 AED

Junior Batch: Grade 1 - Grade 4
Senior Batch: Grade 5 - Grade 7

Shading & Pencil Sketching
Still Life Drawing
Painting (Water Color & Acrylic)
Lettering/Calligraphy
GRADWORK🎓
Finishing School Program for Accounts & Finance Job Seekers 🧾

Experience Real Time Job in UAE !!

▶️ First Batch in FEB 1st Week
▶️ 15 Hours online Sessions for just 5000 INR

Hurry up to Register:https://tinyurl.com/GRADWORK

A gateway to assure your job in UAE



Easier, Simpler and Faster ways to slove all your Mathematical Problems.

3 Hours session with a nominal fee of AED 50
Hurry up !!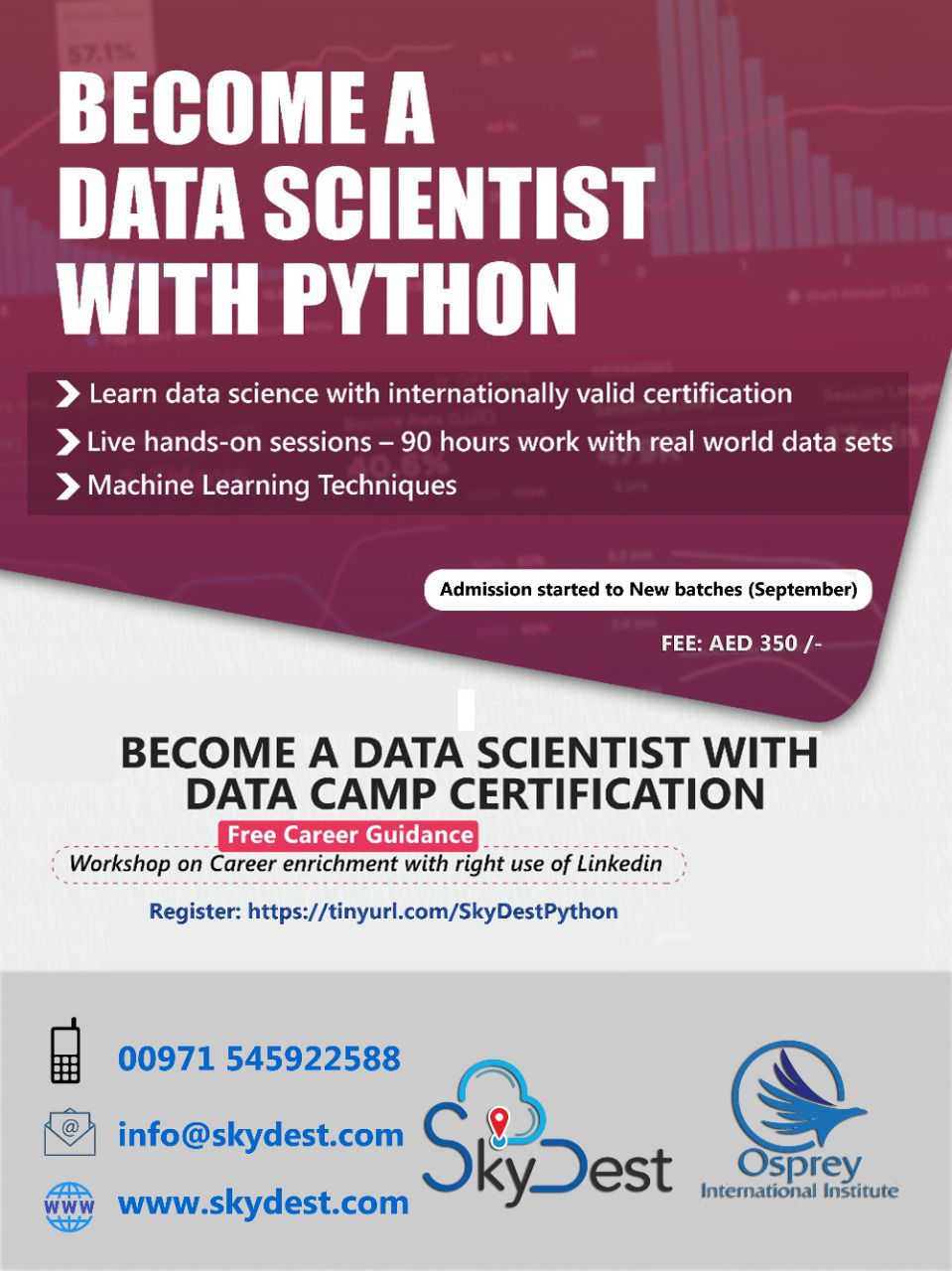 BECOME A DATA SCIENTIST WITH PYTHON
Gain the career-building Python skills you need to succeed as a data scientist.
No prior coding experience required.
Register: https://tinyurl.com/SkyDestPython