Our Courses & Corporate Trainings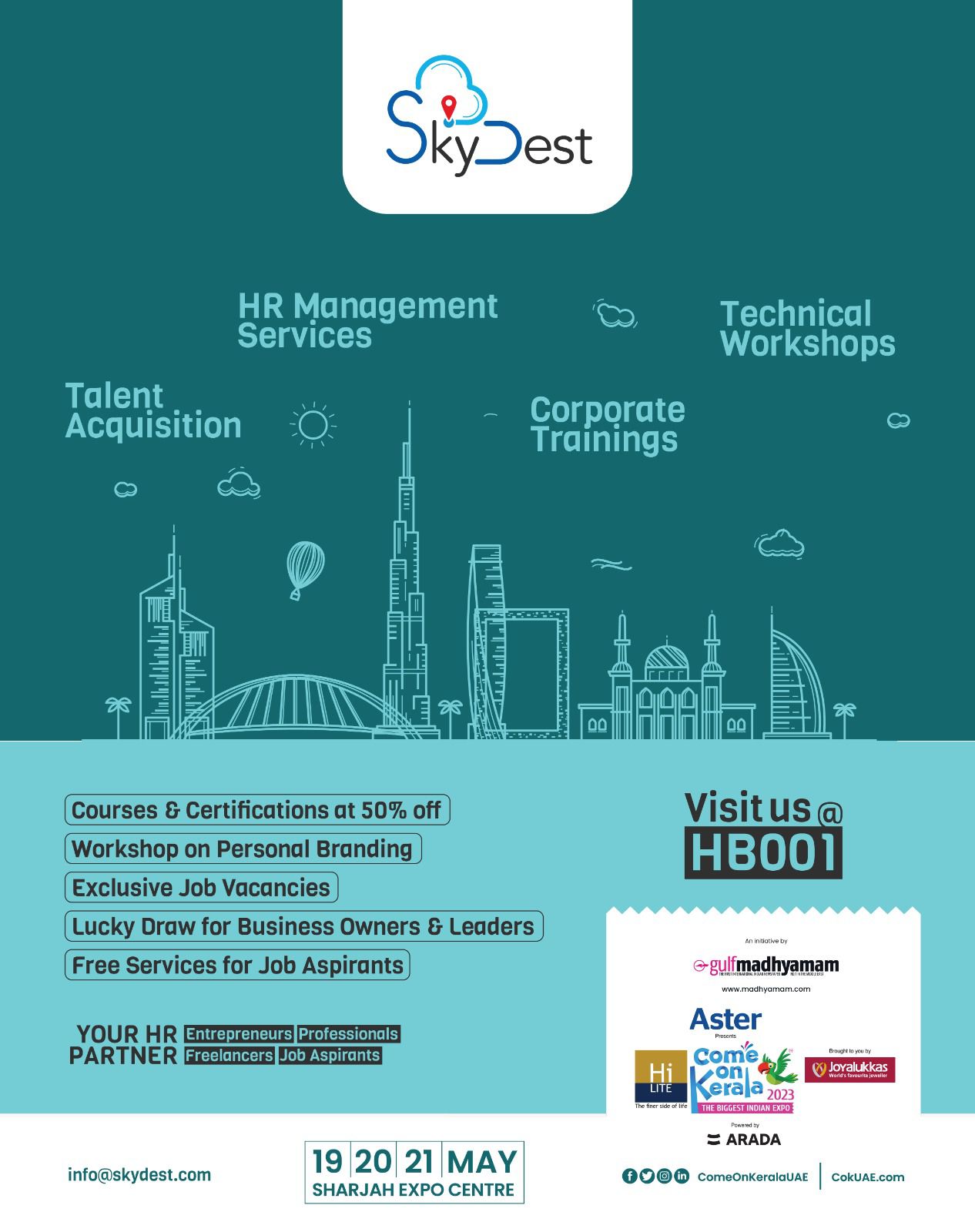 Our mission is to support professionals, entrepreneurs, and job Aspirants to realize their dreams by providing guidance and empowerment opportunities.
SKYDEST has a wide variety of services that could be your next breakthrough.
Take a step in the right direction for personal and professional development.
Visit SKYDEST @ HB001 Come on Kerala 2023
📍Sharjah Expo Center
🗓 19 | 20 | 21 of May 202